PRIVATE/SINGLE ROOM PG IN JAIPUR & SHARED ROOMS AVAILABLE
FEEL LIKE YOU'RE AT YOUR 🏡 HOME
Your Search ends here for PG & shared rooms on rent without brokerage at the cheapest price in Jaipur Stay hassle-free in the Pgjaipur.com on monthly Rental Rooms with WiFi, Housekeeping facility & many more amenities.
CALL US: 9509911999
Still Very Affordable
You can get furnished, comfortable and well equipped accommodation in Jaipur city and there are no worries regarding paying up a hefty deposit or brokerage as well. Pg House is also the best place to make new friends and enjoy interactions with like-minded individuals.
STARTING FROM
₹6,000/MONTH
Triple Sharing PG in Jaipur
Fresh Food, Unlimited Wifi, Cupboard, RO Water, House Keeping, Study Table, Heater (Hot Water), Tiffin on Demand, Vehicle Parking & All Other Amenitie
Book Now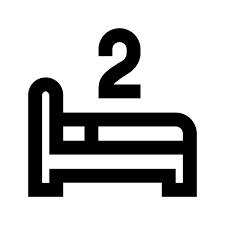 STARTING FROM
₹7,500/MONTH
Double Sharing PG in Jaipur
Fresh Food, Unlimited Wifi, Cupboard, RO Water, House Keeping, Study Table, Heater (Hot Water), Tiffin on Demand, Vehicle Parking & All Other Amenitie
Book Now
STARTING FROM
₹12,000/MONTH
Private/Single Room PG in Jaipur
Fresh Food, Unlimited Wifi, Cupboard, RO Water, House Keeping, Study Table, Heater (Hot Water), Tiffin on Demand, Vehicle Parking & All Other Amenitie
Book Now